Get Ready to Rock & Roll This Spring!
We're excited to announce the return of Bocce in Charlotte to the great outdoors! Roll on outdoor courts on Wednesdays at Ten Park Lanes (Montford Dr.) or Thursdays at Pizza Peel (Plaza Midwood). The spring season kicks off in Charlotte starting 4/5. Round up your friends and start brainstorming a clever team name. Registration for the spring season is open so join today! 
Never miss another season - sign up on our mailing list to be the first to hear about all upcoming leagues plus receive exclusive discounts and special offers!  
Want to learn more? Connect with us!

Email:
mail@majorleaguebocce.com




Drink Olde Meck & Win Stuff
With Major League Bocce, you can win on and off the court! All you have to do is support our sponsors. And our official beer sponsor is Olde Mecklenburg! For every pint of Olde Meck beer you purchase, you'll get a ticket. Write your team name on the ticket and put it in the bucket at the bar. At the end of the night, we'll raffle off gift certificates and other prizes using the tickets in the pot. The more you participate, the better your chances of winning!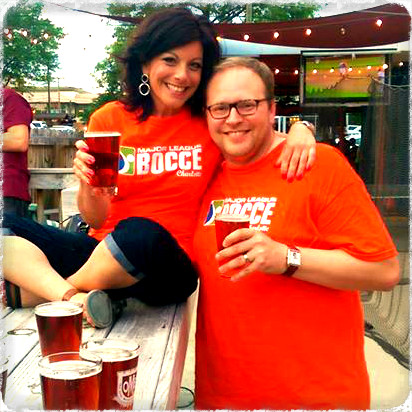 Winter Bocce in the Queen City 
The cold weather can't stop us! We're playing bocce INDOORS at Duckworth's Uptown this winter. We set up 2 indoor courts in the upstairs bar so cold weather is never an issue. Players enjoy specials on food and drinks during game nights. For more info on the league, such as game schedule and team standings, head to the division page.
We play year round Bocce in Charlotte: If you're not playing with us this winter, join us this spring!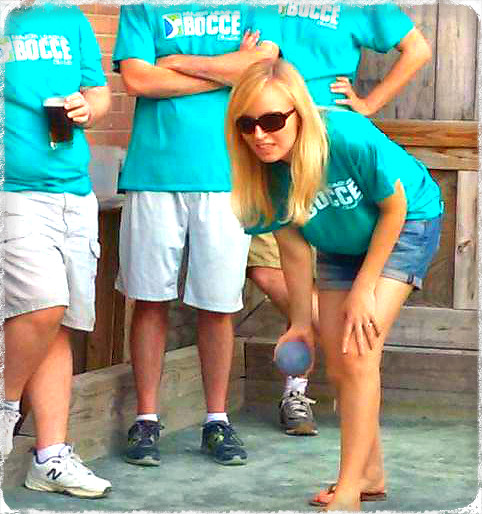 Score with Bocce in Charlotte
Are you ready to join a sport that is fun, social, and accessible to everyone? Welcome to Major League Bocce in Charlotte --- the social sports experience you've been looking for! All players receive:
8 weeks of bocce good times

Drink specials at the bar

A sexy team t-shirt

Weekly prizes and giveaways


FREE party at the end of the season
Bocce is one of the best things to do in Charlotte to meet people, make friends and have fun!

Never miss out on another season - sign up on our mailing list and we'll send you a reminder of when to register. 
---

 
Austin - Boston - Charlotte - Cleveland
Dallas - Delaware - Houston - Philadelphia
Pittsburgh - Richmond - Washington, DC